400LR - Interface B - Elbow connector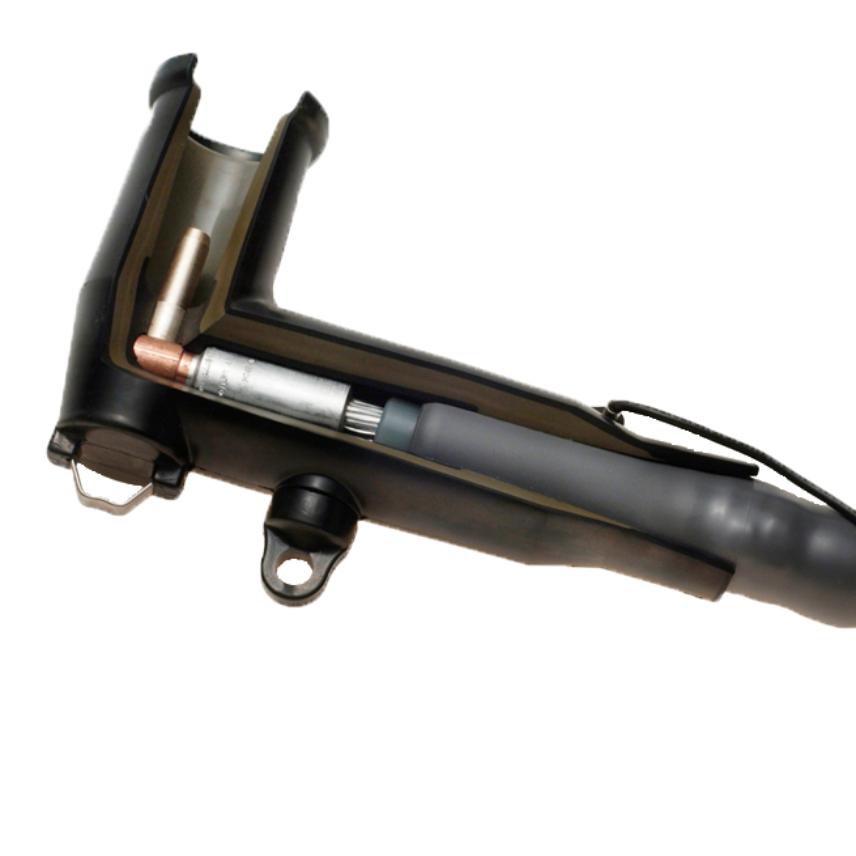 Descrizione
Descrizione
Application
Separable elbow connector (plug-in type) designed to connect polymeric
insulated cable to equipment (transformers, switchgear, motors...).
Technical characteristics
The thick conductive EPDM jacket provides a total safe to touch screen which ensures safety for personnel.

Each separable connector is tested for AC withstand and partial discharge prior to leaving the factory.
Design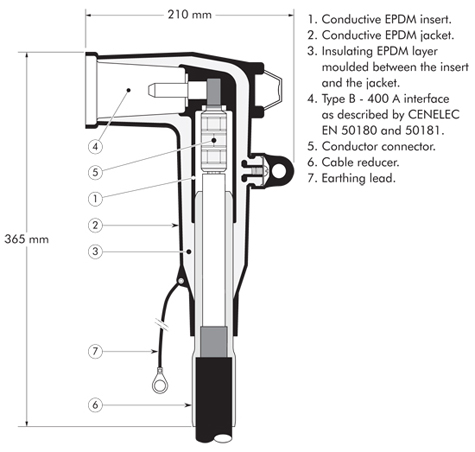 Kit contents

Caratteristiche
Caratteristiche
Caratteristiche di costruzione
Caratteristiche di costruzione
Caratteristiche dimensionali
Caratteristiche dimensionali
Sezione del conduttore, intervallo
Caratteristiche elettriche
Caratteristiche elettriche
Maximal partial discharge at 2Uo
Tensione di resistenza dielettrica, 50Hz per 1 min
Tensione nominale Uo/U (Um)
Caratteristiche d'utilizzo
Caratteristiche d'utilizzo
I nostri siti web
Seleziona il tuo paese per trovare i nostri prodotti e soluzioni