Resin injected joint GRS3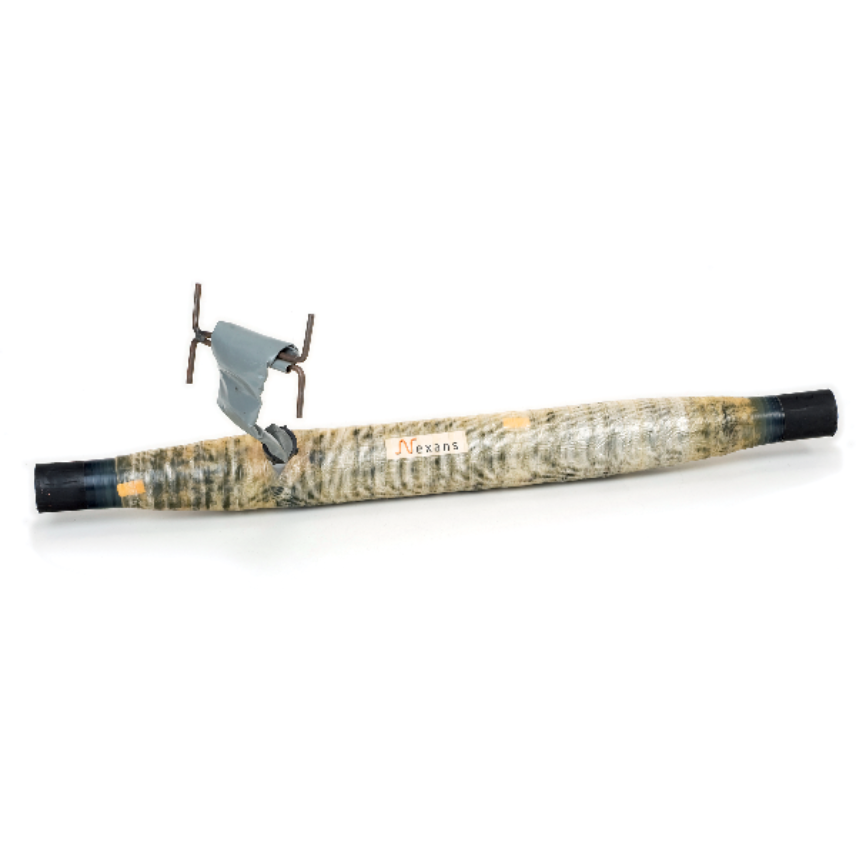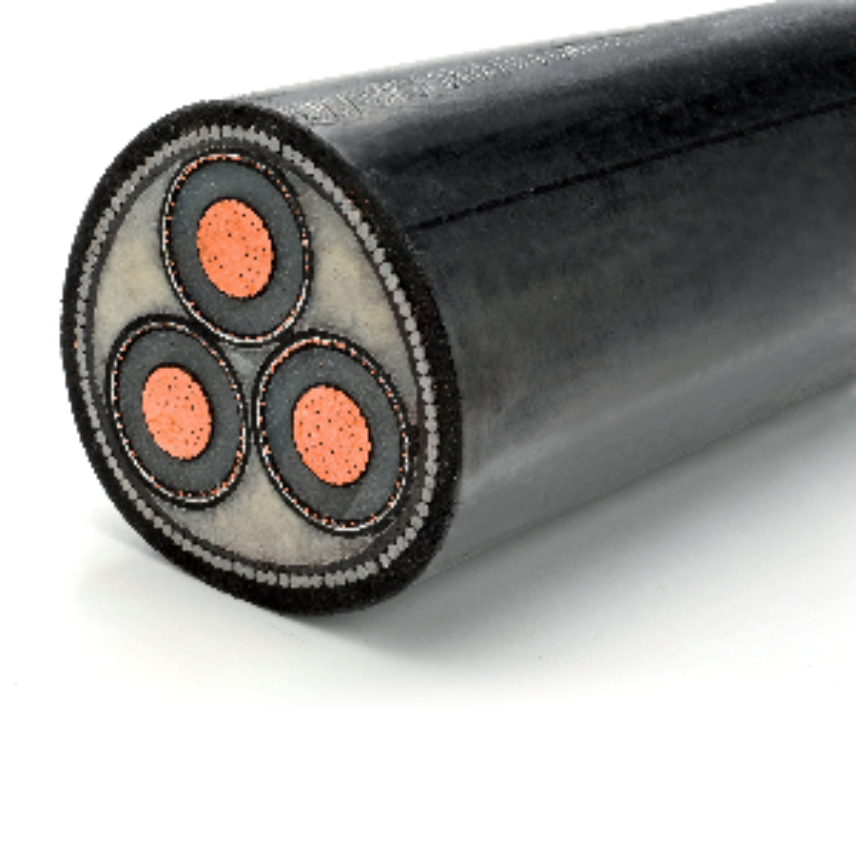 Taped, resin injected straight through joints for unarmored MV three core polymeric cables
Up to umax up to 19/33 (36) kV
Leggi di più
Descrizione
Descrizione
Norme
Internazionale

HD 629.1 S2
Application
GRS3 is a tape insulated, injected resin joint.
Designed to accomodate 3 core unarmored cables with extruded insulation.
Technical description
NGS semi-conductive rubber tape covers the connector.
NGA tape is used to build up the insulation thickness over the connector and
The cores till the Cu screen wires.
NS spacer tape is applied to accommodate the resin.
NCT and nvC tapes create the outer protective layer.
Epoxy resin ism45g is used to fill the joint.
GRS3 Other options
##image:93825##
##image:93816##
Caratteristiche
Caratteristiche
Caratteristiche di costruzione
Caratteristiche di costruzione
Resin injected without connecting equipment